New Design for Rap to Beats
We have just submitted to Apple a major upgrade: a completely new interface (along with a few little changes like better offline functionality). I wanted to use this space to walk through some of the new design features that should go live as soon as Apple accepts them.
We went through several iterations before reaching this final design, essentially a dark denim texture theme. The first iteration of our theme was intended to be a leathery texture with cloth "sewed on." But that did not turn out so well. The second iteration of our theme was intended to be a dark, futuristic take on a music player. But that also did not turn out so well. After a few more iterations, changing the colors and textures, we ultimately decided this interface was the best of the bunch we created: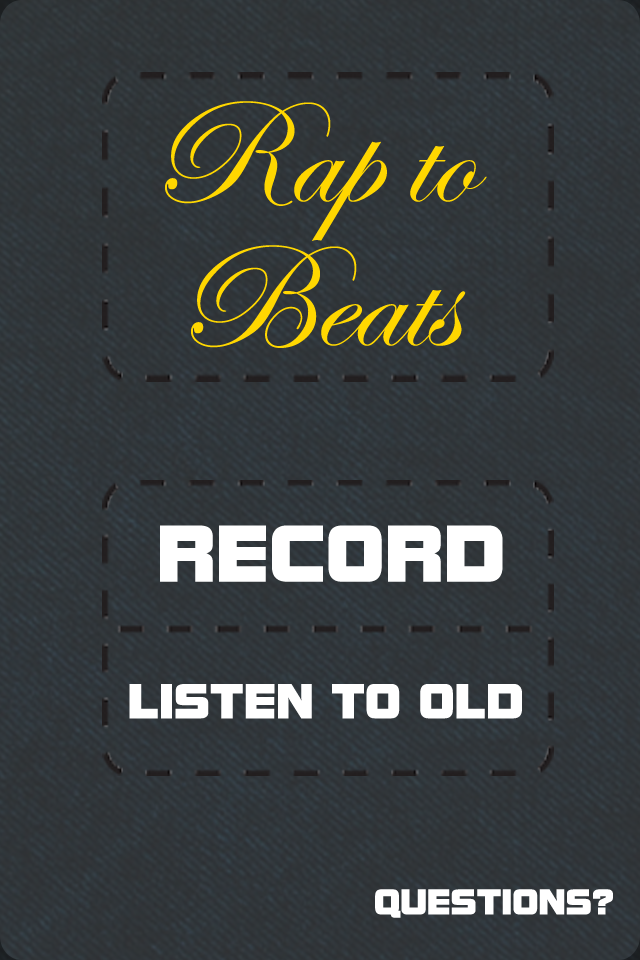 We could see a few iterations of making this better, perhaps changing the colors of the button and title patches and fraying the edges further, but we will try to A/B test those landing pages now that the App is available in the App Store.
An interesting roadblock we had throughout the design was what background texture to use. After consulting various design resources, we were ultimately able to decide on the final texture, the dark denim, by looking at how the second most visited page in the app would look: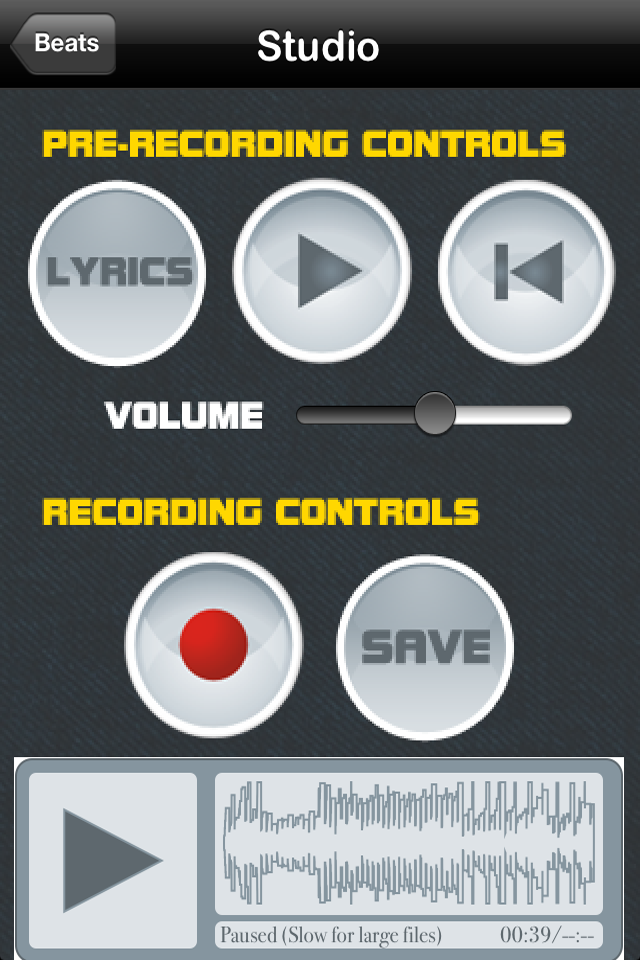 We really liked the contrasting colors on this page. Once we had the home and studio pages complete, the final large design hurdle was the icon. There is no shortage of advice on how to make a great icon, and we tended to agree with most of it. So, ultimately, we decided to make a no-text image that fits with our overall theme and conveys the functionality of the app. The stitching from the other pages is there, and then we have a very low opacity silhoutte of a dread-locked female singing on a microphone and pointing to the sky: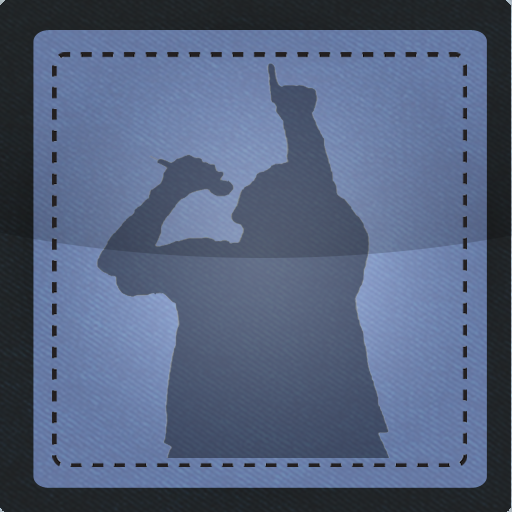 This iteration of the Rap To Beats design was a great workout for my Photoshop skills, and I look forward to further development as we get feedback from YOU! Indeed, any comments at all are appreciated.
Cheers!