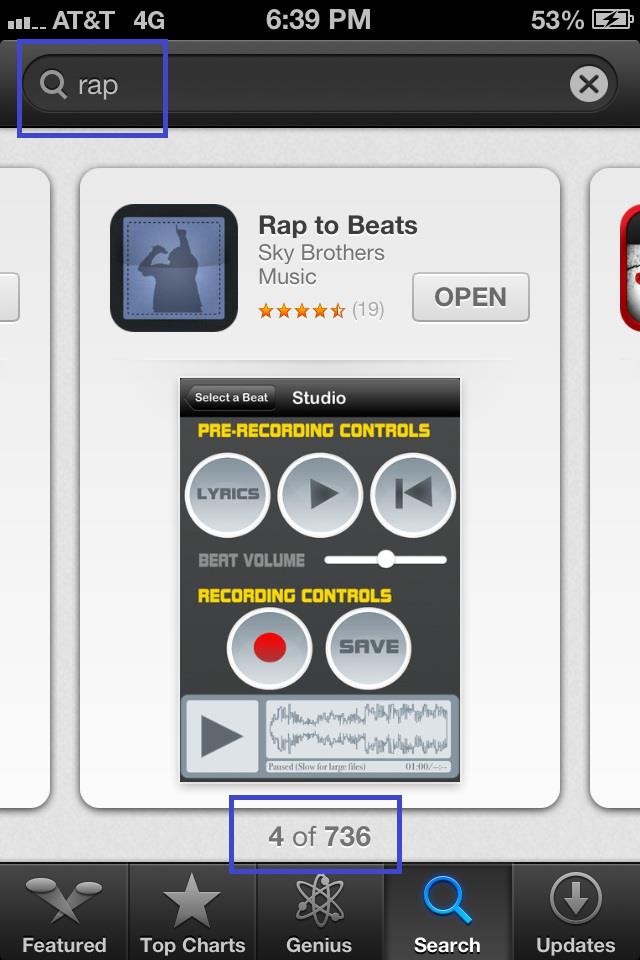 That's pretty cool – if you search 'rap' on your iPhone, Rap to Beats is the 4th result. And it's a result of downloads only accelerating, on all devices.
We've been getting there with your help. Your suggestions on features, DJ intros, and the rest are helping. Thank you!
I have been loving beats by our latest 2 featured producers. Some of my favorites by redhooknoodles:
And these tracks by Spence Mills also really burn:
But our ambition is much bigger than #4 for rap. It's to be the first in the music category. We have many features we are working as fast as possible to roll out to you. Keep updating, and talk to you soon.
PS-If you are a DJ who would like to market yourself to our huge user base, kindly contact us.