At the end of my Eurotrip, I think I spotted an iPad Mini, adding only more fuel to the internet rumor fire that Apple will be releasing a smaller, cheaper tablet. Here are the pictures in front of the wonderful Reina Sofia (houses Picasso's Guernica and some of my favorite Dali's).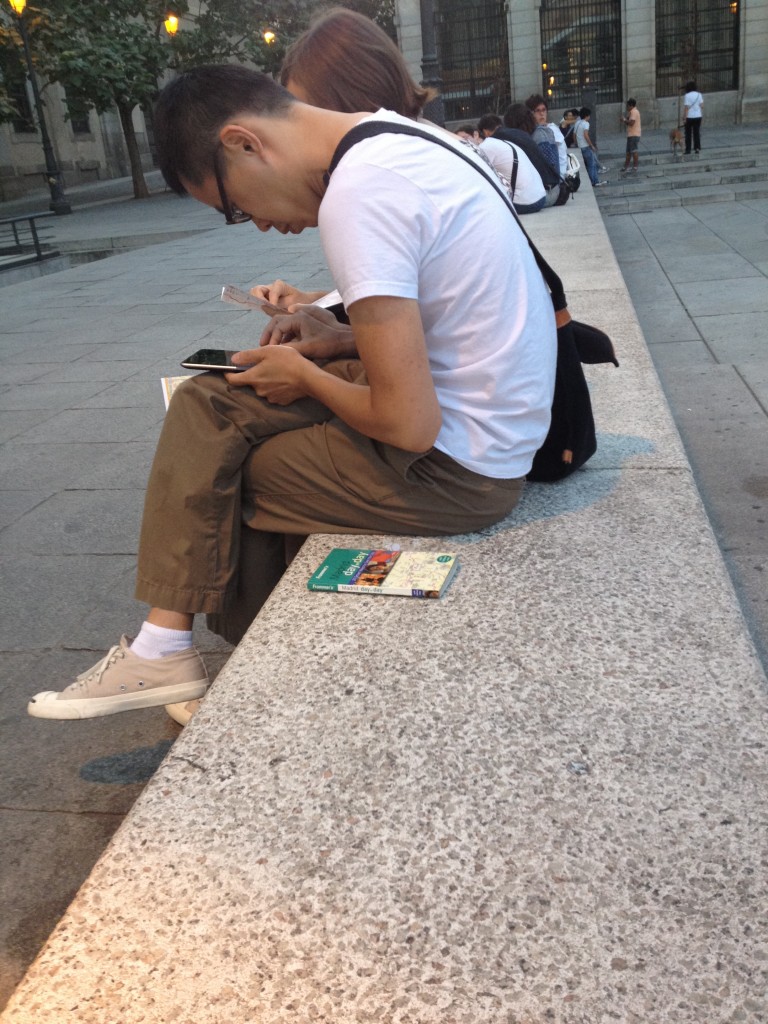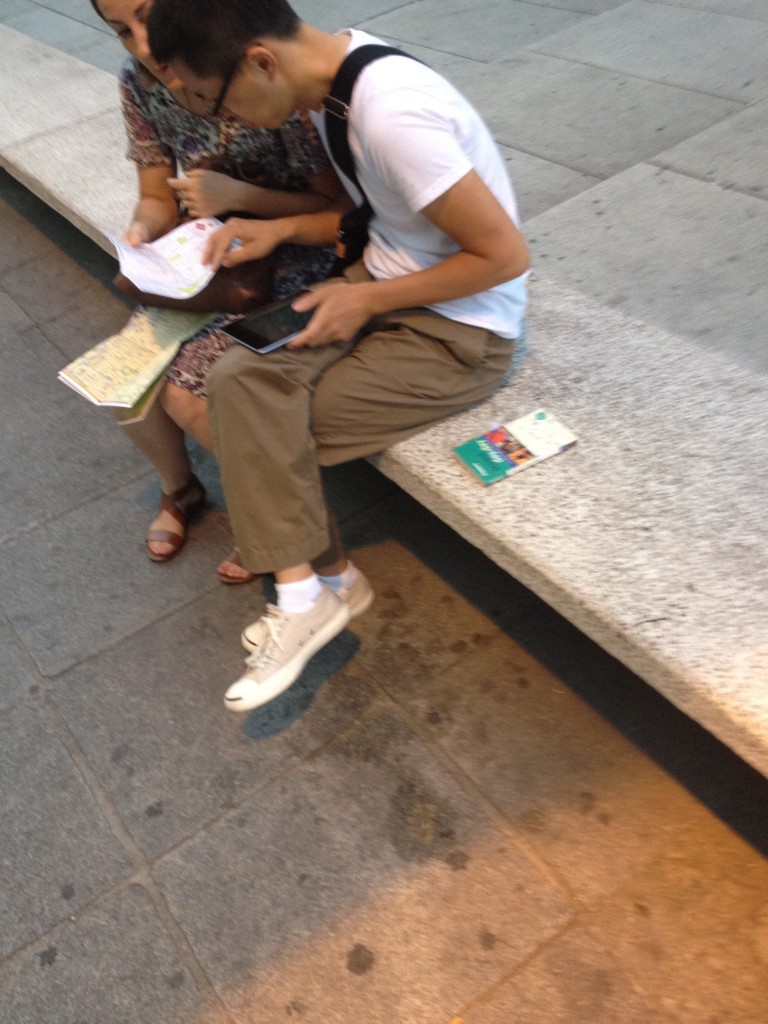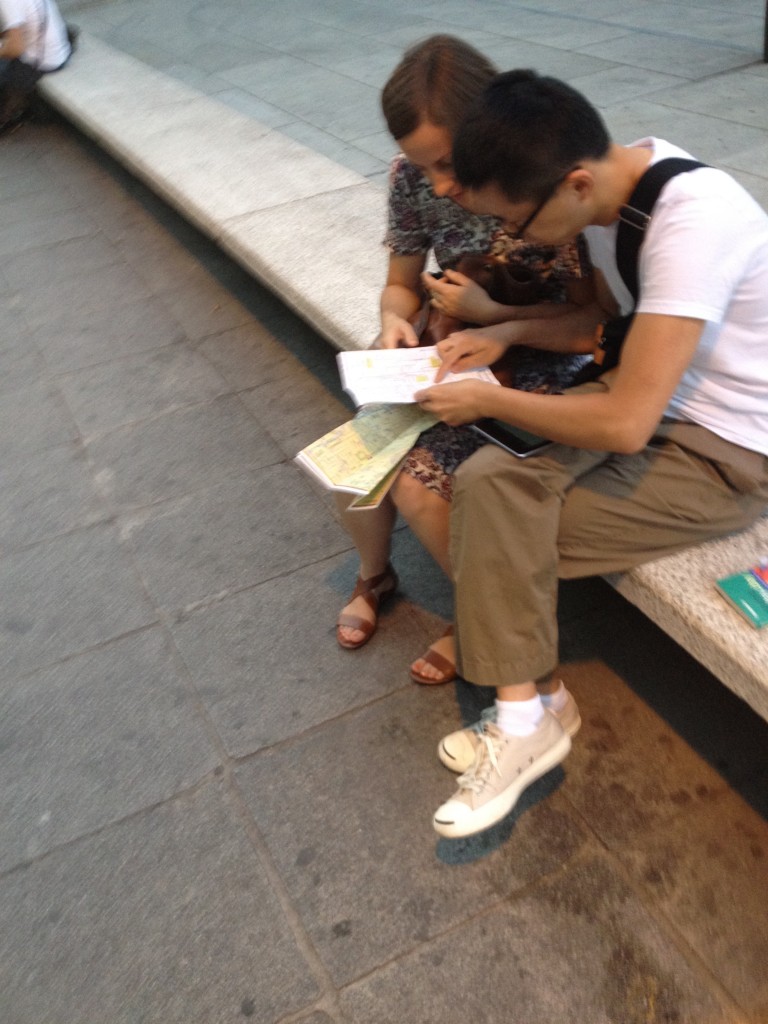 What's interesting about these pictures is that the device may be a little thicker than the current zeitgeist seems to think. It also seems to retain that signature Apple styling that some (fake) pictures seem to go away from. To those saying it's a Nexus 7 or Tab, it sure didn't look like one although I can see how these pictures are a bit worse than the view I had.
Whether it is a Mini or not, I think the trend of Apple products and pricing makes a Mini all but inevitable, and I think it will be good for Apple's business. Of course, the Mini will cannibalize sales of the larger iPad. But, I think it will make up for that with it's own volume. The current iPad is simply too expensive for a large portion of the world. A cheaper device will allow the masses to enjoy an Apple tablet. I just purchased an iPad, but that was with a family of tech geeks, and I can say that Apple Tablets are indeed awesome. So, yes, I think the iPad Mini will catch on and become a mass consumption device you see everyone toting around.
Also – I'm sneaking in a picture of Pierrot Playing the Guitar, as this is one of my favorite Dali's. Happy rumorville, everyone!